Do You Want to Be an Au Pair in Canada?
Today's post is for anyone wanting to become an Au Pair in Canada. We have been through the process of selecting Au Pairs for our families numerous times. Here are some tips that potential Au Pairs should consider in order to make themselves excellent candidates.
We want to help you find a great family.  We will give you tips on what to do to receive attention from potential host families along with important things to avoid.  More info and advice can be found via our online memberships.
Sell Yourself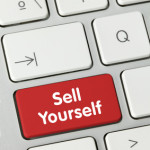 Becoming an Au Pair can be a very competitive process. As you'll see on sites like Au Pair World, there are hundreds (and even thousands!) of young women in search of families around the world to join as an Au Pair. There are also countless families who are in search of the best possible candidates to care for their children. It's important to take the time to put your best foot forward and be prepared to tell families about why you are someone to consider as an Au Pair!
Some important questions that I want answered when looking at Au Pair candidates are as follows. These are points that you should cover in your profile/biography.
Why do you want to become an Au Pair?
Families are looking for someone who has a strong interest in joining a family and experiencing a new culture.  Tell me what interests you in becoming an Au Pair and how long you've been considering it. Have you been an Au Pair before? Why do you want to specifically come to Canada to become an Au Pair?
Childcare Experience
Obviously, any potential Au Pair candidate must have a genuine love of children and have some childcare experience. Tell me exactly about what your childcare experience is (both formal and informal) along with any childcare education and training you've received. Caring for your own siblings and relatives counts too – please be sure to include these details.
Special Skills
Tell me about your language skills, education and any special certificates you may hold. Provide information on how well you did in school.  Do you speak multiple languages? Have you received any first aid training? Have you worked with special needs children? What's your educational background? Do you hold a valid drivers licence? These skills can relate to both childcare and non-childcare related activities.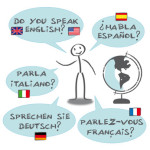 And most importantly…….
What about YOU!?
When I read Au Pair candidate profiles, I try to get an idea of who they are and if I can imagine them fitting into my family. If you could describe yourself in 5 sentences or less, what would you say? What do you enjoy doing in your free time? How would you describe your personality? How would your closest friends and relatives describe you? What are your short and long-term goals?  Have you travelled outside your home country before?
What NOT to Do
As an Au Pair host Mom, here are some of my 'pet peeves' when it comes to finding a new Au Pair. Consider these things when you are communicating with host families as a potential Au Pair candidate. Remember: families are in search of someone to join them and take care of their most precious family members – it need not be said how important and serious this process is. You are also making a huge life decision to travel and join a new family. Before you begin communication with any potential host families, be sure you are ready and committed to the process of becoming an Au Pair abroad.
Pet Peeve # 1: Au Pairs who apply to my family and don't take the time to send me an introductory message. Don't 'blanket' apply to families in hopes that someone replies – take the time to tell families you are interested in WHY you are interested and how you could potentially be a good match. All of my Au Pairs took the time to write me a personal note regarding why they were interested in getting to know more about my family. This personal touch goes a long way!
Pet Peeve #2: Blank or limited information on your profile.  If you don't take the time to tell me about yourself, I'm not taking the time to contact you to find out more about you. A thoroughly prepared profile shows that you are a serious Au Pair candidate. Include photos of yourself.  Photos add a personal and genuine element to your profile.
Pet Peeve #3: Not responding to messages in a timely manner. Here's a crucial tip: check your messages often and respond as soon as possible. If there's a delay in response, I will quickly begin to think you are either not interested or committed and will move on to the next candidate.
Pet Peeve #4: A lack of commitment to becoming an Au Pair. Please do not (I repeat, DO NOT!) apply to families if you are not 100% COMMITTED TO BECOMING AN AU PAIR. Finding childcare can be a very stressful experience. Families need to know that you are 100% invested and committed to the process and are not wasting their time. If you are not sure or have doubts, delete your profile until you are ready to make the commitment.
Pet Peeve #5: Not asking questions. I have a bunch of questions for my Au Pair candidates and I expect they will have questions for me, too! I'm looking for an Au Pair who (along with me) is in search of an excellent 'fit' with my family. That requires getting to know each other well. Please, make a list of questions and don't be afraid to ask!
Hopefully, some of these tips will assist you in preparing to becoming an Au Pair in Canada. If you have any questions, please feel free to contact us. We'd be happy to answer any questions that you or your host family may have.
Thanks for reading!